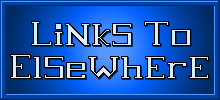 Space Links
Find out about the CASSINI spacecraft and its journey to Saturn.
The Galileo spacecraft has produced many fantastic images of Jupiter and its moons.
About Mars and missions to explore the Red Planet.
Need I say more?
The spacecraft orbiting the sun. View comets hitting the sun!
All about the STARDUST spacecraft and mission.